eFP | electronic Finger Print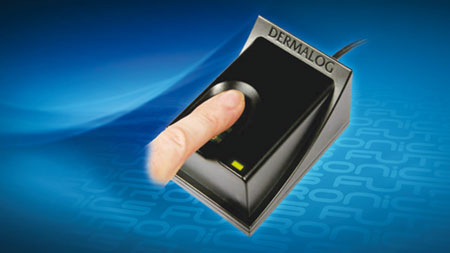 The eFP is the smallest optical plain fingerprint scanner, which fulfils all the quality requirements of FBI EFTS/F and BSI TR-PDÜ standards for plain fingerprint quality.
This useful accessory is a perfect choice for the mobile environment, where ease of use, quality and reliability are key requirements. The eFP has advanced detection technology capable of discriminating between real and fake fingers, whilst accurately managing both wet and dry fingers.
High quality fingerprint scans can be quickly acquired, with most users intuitively using the scanner correctly with minimal instruction. Fingerprint images are compressed to small file sizes, in line with accepted international standards, for rapid onward transmission.

Download PDF Datasheet