eSA | electronic Static ANPR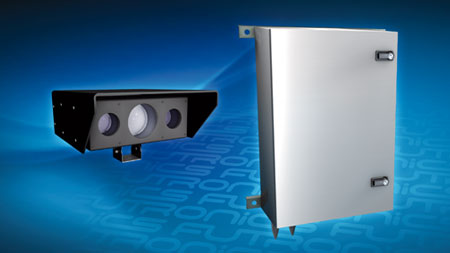 Futronics is the UK Home Office approved, exclusive supplier of ANPR solutions to the Driver and Vehicle Licensing Agency (DVLA). The continued success of these systems applied across the UK, has inspired us to develop our static ANPR solution. The eSA is an environmentally sealed, self-contained static ANPR system offering the performance normally reserved for operator controlled systems.
Responding to the demand for even further flexibility in our ANPR solutions, the eSA can be deployed on a permanent or semi-permanent basis, with the whole system being remotely controlled and monitored using our embedded GSM module.
Control room operators are able to monitor system health with a comprehensive dashboard showing the live status of the system, including, all the main processors, the cameras, cabinet temperature, battery voltage and tamper alarms. System shutdowns, restarts and communications resets are all easily managed through the control room interface.
The eSA is supplied with Futronics' industry leading ANPR software pre-installed. This proven software is configurable to detect license plates from over 20 European countries and transmit specified images to the control room. Any loss of communication is protected with the local recording of activity to a solid state removable hard drive. Futronics is also able to provide its tried and tested back office software via its secure data centre servers and encrypted networks if required. OEM versions are available on request.
With 10 years of first class performance across the UK, Futronics is the reliable ANPR solution choice.